The key to unlock your entrepreneurial and engineering skills
Would you like to know what it's like to work as an automotive, aerospace or electronics engineer or want to feel what it's like to be a marketeer or graphics designer? But not quite sure what triggers you the most? 
Formula Electric Belgium brings all your interests together and let you grow as an engineer and as a person.
We compete in the Formula Student competition, the biggest engineering and design competition worldwide. Students from across the world come together to innovate, design and race their car to determine who builds the fastest and lightest car with the best ideas.
Formula Electric Belgium designs and builds a full electric race car in just 9 months which is a challenge by itself. A lot of motivation and persistence together with a professional approach results in a large network of industrial partners.
" I GET GOOSEBUMPS EVERYTIME I SEE THE CAR DRIVE ACROSS EUROPE'S MOST FAMOUS CIRCUITS, REALIZING THAT WE DESIGNED AND BUILT IT "
Regardless of whether you design the next ECU or batterypack, an innovation within the powertrain department or the next monocoque
for composites, it's al about teamwork. Formula Electric Belgium gives students a place to develop their social skills in a realistic work environment. You get the responsabilities which promote your engineering skills in a team, whilst keeping contact with our partners who make this project possible.
"I am not designed to come second or third. I am designed to win."
– Every single car in our history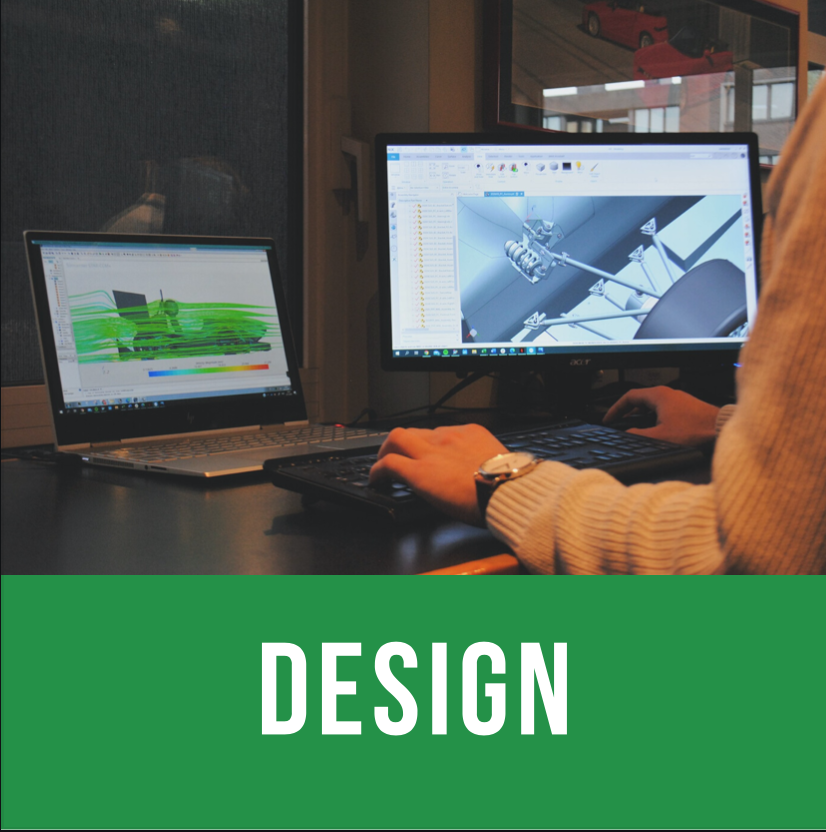 Next to our full electric race car, we've also entered the driverless Formula Student competition. With technologies for autonomous vehicles becoming more and more available for student engineers, Formula Electric Belgium is looking for engineering students who want to experiment and design their own code to make Umicore Eclipse a self propelling vehicle. With the use of a Lidar sensor and other mechatronic systems you can be part of the next technological revolution.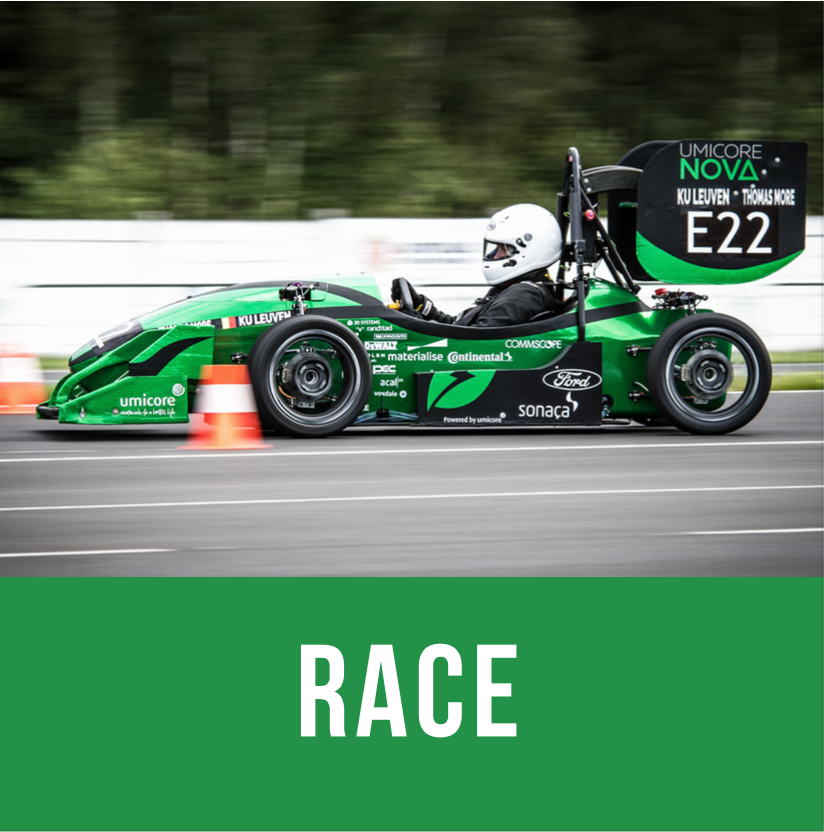 THESIS PROJECT
The team is supported by master and bachelor students who devote their project or thesis to perform research for the following car. These thesises can either be technical or about management, communication and marketing.
POSTGRADUATE PROGRAM
Interested in extracting the most out of this experience? Join the postgraduate program Tech innovations in Ventures & teams as a 1 or 2-year student and become part of the core team members of Formula Electric Belgium.
This program stimulates your entrepreneurial, managerial and innovation skills through workshops and classes which strengthen your profile and career opportunities!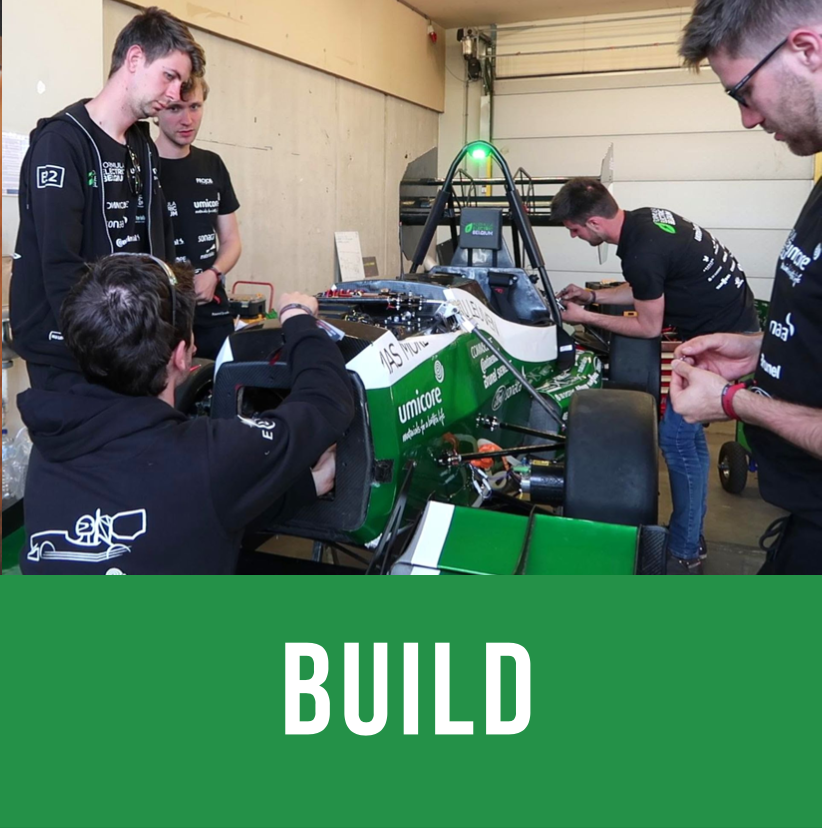 If you want to become part of our team, take a look at the vacancies by pressing the button below and apply.