We won Formula Student Online 2022!
Formula Student Online is an online competition where the Formula Student teams can present their idea's and concept for the next car. These concepts are judged and graded by the judges of Formula Student Online. There is also a small dynamic part where two drivers of each team can show their driver skills in a simulator.
You can watch the live stream here.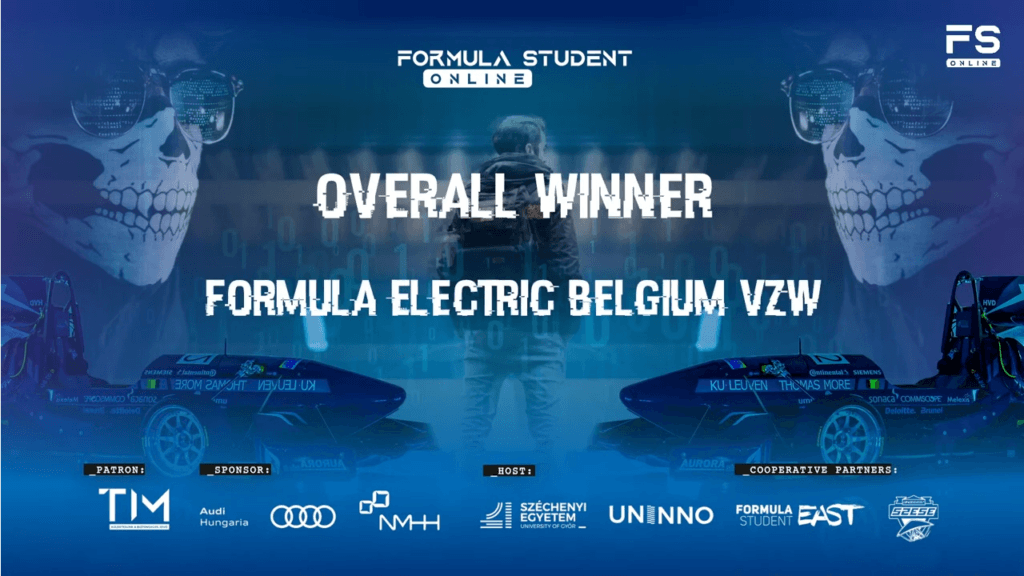 Do you want to know more about the various departments of our team or what led our team members to take part in this project? Have a look at 'Our Team' & 'About us'

DEEP KNOWLEDGE
OF DYNAMIC EVENTS

DEEP KNOWLEDGE
OF STATIC EVENTS
How
do I apply?
A passion for innovation and entrepreneurship? Want to take part in this amazing project? Take a look at how you can join us as a postgraduate student, thesis student or volunteer at 'Join Us'
Does your company support the future of mobility? Do you stimulate innovation as much as we do? Have a look at how you can become a partner at 'Partners'