Before the Umicore Pulse was allowed to prove itself on the track, it had to withstand a comprehensive technical inspection, the scrutineering. The feedback we got in the Netherlands was processed very well, leading to the Umicore Pulse being the first electrical vehicle to pass this scrutineering.
On the second day of the competition the static events took place. In these tests the team shows its engineering skills, professionalism and entrepreneurship. The highlight of these events was earning the first place in the engineering design event.
Also in the dynamic events the Umicore Pulse showed its worth by setting the third best time in the acceleration event! We also barely missed the podium on the skid pad event on which we ended up in fourth place.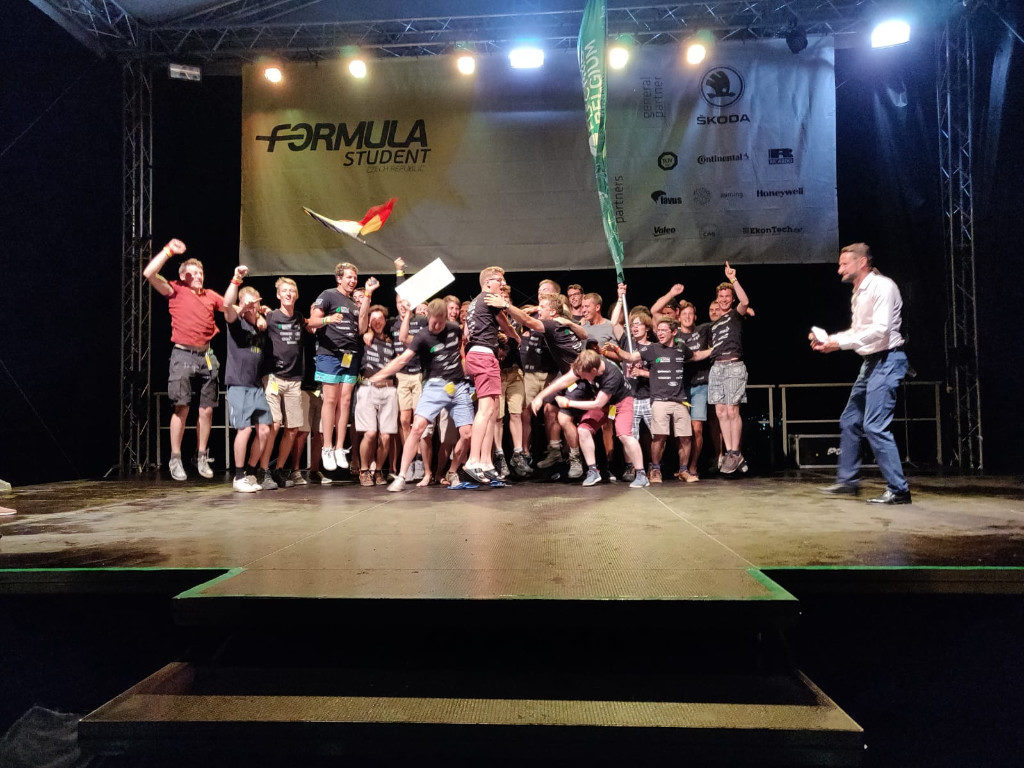 Formula Student Czech Republic